Thursday, October 23, 2014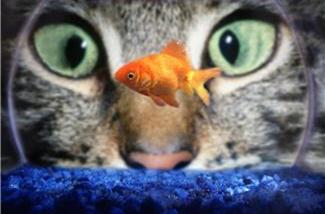 We all love our pets and go to great lengths to keep them healthy and happy. In the process, it's important to keep in mind a few tips regarding keeping children safe from the issues we create by making our homes so pet-friendly:
1) Fish Tanks – Keep all chemicals securely locked up out of the reach of little fingers.  Be careful of electrical connections in close proximity to the water. Most tanks are not connected to GFCI circuits designed to protect against shock.  Make sure the tank is located on a surface where it cannot be toppled by a child climbing up to get a better look.
2) Dogs & Cats – Be careful of food on the floor which can be a choking hazard to small children.  Be mindful of the risks a pet door can pose to a small child from a strangulation viewpoint and the fact that some dog doors are so large that a child can get out of the house unannounced.  Watch out for germs and bacteria located in and around cat litter boxes (see related article on Cat Litter Boxes under Household Toxin Safety).