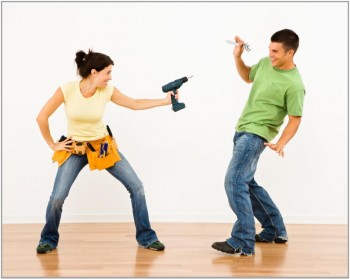 Many families we work with enjoy taking a "hands-on" Do-It-Yourself approach to eliminating safety issues in their homes.
We support this attitude enthusiastically and offer you numerous ways to make intelligent choices about what to do and how to do it.
For do-it-yourselfers, PrepareFirst offers you:
FREE expert advice over the phone.
Very reasonably-priced in-home safety consultations by CERTIFIED professionals.
A wide selection of competitively-priced safety products.
A team of highly experienced installers to support you should you want or need help on specific projects.
It is easy to waste large sums of money and significant amounts of time running back and forth to a baby products store purchasing items which may not be the right choice functionally or aesthetically for your home.  Many products turn out to be far too easy for enterprising or aggressive children to defeat.
Don't waste your time and energy!  Let us make your life easy by putting our experience and knowledge to work for you.  We can help you create the plan.  You take it from there!