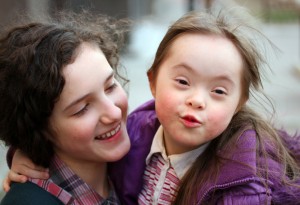 PrepareFirst has worked closely with many families needing safety solutions for children with specials needs.
Preventing injuries to children with physical, developmental or cognitive challenges can be difficult in some cases because their impairments persist as the children continue to grow large and strong enough to defeat many common "childproofing" products.  For example, door locks and electrical safety covers that may keep a toddler safe may be no match for the strength and determination of a much older/larger child.
In other situations, supplemental safety precautions may be required for the child to safely navigate a home using a wheelchair or other ambulatory equipment.  Whatever the need, we will have an answer.
Our thoughtful approach to safety can help provide your child with Autism, Down Syndrome, or other challenge a safe environment in which to live, learn and play.