Thursday, January 29, 2015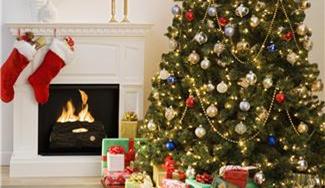 'Tis the season to take a focused look at how to protect your child from common hazards around your fireplace.
In keeping a child out of the interior of the fireplace, your choice of a solution may depend somewhat on whether you plan to use the fireplace or not.
Some families that don't intend to use their fireplaces at all either remove all materials from inside the firebox or put up some form of barrier such as glass doors, plexiglass or a firescreen.  The glass doors will need to be secured against opening, and any firescreen (mesh curtain or freestanding screen) must be secure enough that a child cannot get past it to dangerous items.
If you intend to use the fireplace, your best bet is a rigid firescreen set out in front of the fireplace or a gate designed for child safety.  This will keep little fingers well away from the heat.
Regarding any raised stone hearth, it's definitely a good idea to cover at least the edges and corners, if not the entire surface with a padded material.  If you gate off the fireplace, you obviously won't need the cushioning material since the hearth will be inside the perimeter of the gate.
As the holidays approach, be vigilant about hazardous items that tend to be placed near the fireplace, such as:  1)  holiday plants which may offer up hazardous items to ingest, 2) stockings hung from the mantle "with care" which may cause heavy objects to fall if pulled upon, 3) fire tools, 4) presents with decorative small choking hazards attached, 5) holiday light strings, 6) garland, etc.